TOP OF THE BOPS 2018
You probably don't want to remember 2018: the year that the skies over UK airports fell silent, Theresa May quickstepped through political revolution, and Donald Trump banged on about building what is essentially a very tall fence. Saying that, all of these problems are still alive and kicking as of day 11 of 2019, so perhaps now is the perfect time to submerge yourself in the best bops of the last 12 months and forget that the real world is a thing for a while.
Anyway, 52 New Music Fridays and one fantastic new music site later, here's our wrap-up of the year just gone. We call it "top of the bops" / "the official bop 40 of 2018" / "another one of those pesky review lists". It's the result of many hours of spreadsheeting wizardry, and we're choosing to celebrate the whatever good there was in 2018 with 40 bloody good bits of music.
There's a lot to get stuck into, so our serving suggestion is a good cup of tea, that box of Lindor you've been eyeing up since polishing off the turkey, old man slippers and an armchair where possible, and just a little bit of space in case you leap up and bop uncontrollably. Enjoy!
PS: There's a Spotify playlist of everything (and more!) embedded at the bottom if you're impatient or hate us or love spoilers or just want to get utterly lost in the bop.
40
Jade Bird
'Love Has All Been Done Before'
There's a lot of big hitters to follow here on this list of top boppers, but it would remiss of us to forget the new talent out there, so let's start off our countdown on the right foot.
Bridgend-raised BRIT School grad Jade Bird has been causing quite the stir at just 21 years of age, having proved she's capable of fierce and tender folksy numbers across the board during 2018. Our personal favourite is her most recent: November's 'Love Has All Been Done Before', about which you can find a more in-depth rambling on the theme of right here.
–James Barker
39
Rejjie Snow
feat. Anna Of The North
'Charlie Brown'
It's fair to say that pairing a Dublin-reared rapper (Rejjie Snow) with a soft Norwegian voice behind one of 2017's most underrated pop debuts (Anna Of The North) to channel a decade-old Republic Of Loose song about playground heroin markets isn't necessarily the most obvious recipe for an absolute jam, but we've rarely been happier to be wrong.
Step aside, Coldplay – nestled deep in the tail of Snow's 20-track Dear Annie, this 'Charlie Brown' is easily the new bar for Peanuts-themed musical glee.
–Xavier Voigt-Hill
It's hard to pinpoint any definitive genre for Bakar, with Badkid's 'All In' encompassing various indie and hip-hop sounds packed neatly in a captivating stream-of-consciousness style rather reminiscent of peers like Loyle Carner and Slowthai.
Though the Camden chap is still very fresh on the music scene, he seems to have rapidly cemented his place as one of the brightest things to come out of it this decade. Representing the angst of a generation, Bakar will speak for you, whilst also creating tracks that are a sonorous dream.
–Meg Holland
Such was his 2018, there's getting on for a dozen SG Lewis records that are more than worthy of a spot here. Through the Dusk and Dark portions of his EP trifecta of a debut album, he's yet to put even a shred of a toenail wrong, and if he goes as far this year as a download link for his Ariana Grande edit then I will single-handedly ensure he's on the honours list the next time the Queen gets her ceremonial sword out. It's just that good.
So, why 'Coming Up'? Every piece of it is a sensational rush of Lewis at his best, from robust, shuffling percussion, feathery keys, and potent bass throbs that simmer beneath every word that he delivers with a restrained hush. A bit like his auld mentor Calvin Harris, these vocal turns may be all too fleeting thanks to a phone filled with exceptional talents to delegate such duties to, but there's so much conviction and character running through every phrase that I can't help but fall deeply for it – rather like nobody was watching.
–XVH
Love Is Dead, cried CHVRCHES, where their third LP proved euphoric synthpop at least is chugging along rather nicely. While the record as a whole didn't quite reach as many shimmering peaks as its predecessors, 'Forever' shows Lauren Mayberry and friends delivering infectious melodies woven with angst and yearning.
–XVH
31
Boy Pablo
'Feeling Lonely'
Wikipedia describes Boy Pablo's style as "jangle pop", a '60s-style American post-punk defined by trebly guitars and apparently frequented by R.E.M. and The Beatles way back in the Good Ol' Days™ your parents keep going on about. Good to know.
Jangling all the way from Norway, the five-piece band – fronted by the eponymous Nicolás Pablo Muñoz – has emerged from bedroom pop circles showing plenty of real promise across the quirky EPs Roy Pablo and Soy Pablo. The latter kicking off in style with this rather standout note – and, to the surprise of basically nobody – it's yet another list dominated by the Scandis.
–JB
Norwegian star and BBC Sound of 2018 champ Sigrid has had something of a phenomenal year – more of that later on, I suspect – and 'Sucker Punch' was the perfect way to close it.
An infectious number that will have you punching the air, it's quintessential Sigrid – and is therefore the perfect title track for her much-anticipated debut album. Roll on March!
–JB
Eight years on from birthing some of the all-time great bops, Robyn marked her triumphant homecoming with a more-than-comfortable transition from club dancefloors to sophisticated wine bars.
One of the most chilled tracks on Honey, 'Ever Again' sees her trademark vocals backed with Metronomy-produced groovy guitar strums for one dose of glorious futuristic pop.
–JB
29
Maggie Rogers
'Give A Little'
With album Heard It In A Past Life just days away, now's a good time to revisit that splendid video of then-student Maggie Rogers playing 'Alaska' for Pharrell Williams, where she anxiously nods along while he wells up for three ethereal minutes like he was staring deep into the soul of his first-born. Catch a dose of her bare folk's divine rapport with all things electronic and you'll hardly be able to blame him.
Released on the longest lunar eclipse of the century, 'Give A Little' is a pristine example of what can blossom from that mould, with crisp rhythms and production from pop powerhouse Greg Kurstin letting her warm, poetic pleas for empathy spring forward in majestic style to start the record off.
–XVH
27
Detroit Swindle feat. Tom Misch
'Yes, No, Maybe'
Apparently there were actually sporadic moments in 2018 where I listened to things other than that Tom Misch record Geography, but – rest assured, friends – thankfully I needn't stray far. When Dutch house duo Detroit Swindle recruited him for a turn on their debut record High Life, the result was easily one of the most obvious dancefloor smashes of the year.
–XVH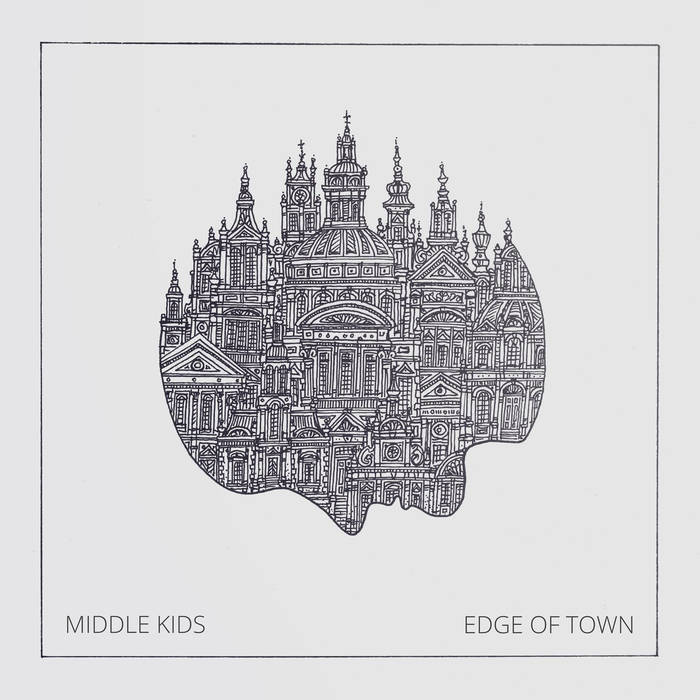 23
Middle Kids
'Edge Of Town'
Sydney trio Middle Kids claim the special honour of the oldest song in this selection, having debuted their phenomenal soul-searching anthem 'Edge Of Town' two years back before putting it on May's Lost Friends. Should 2019 end up anything like as confusing and/or depressing, we might as well give them a loyalty card.
–XVH
26
Easyfun feat. Iiris
'Be Your USA'
With every release, London-born pop mutation laboratory PC Music seems to inch ever closer to their obvious eventual aim of outright world domination, and this is a damn compelling manifesto for 2019.
Somehow shrill and sophisticated in equal measure, 'Be Your USA' is – rather ironically, considering it's a pop song with four lines in total, each about not wanting to blow things out of proportion and just enjoy whatever relationship it is Estonian featured singer Iiris has – every bit a grand statement from longtime stable-dweller (and former Qantas composer) Easyfun, who was last heard helping Rita Ora sound quite good ('Let You Love Me') and making Charli XCX and divine company sound like my kind of future on Number 1 Angel.
–XVH
25
The Go! Team
'Semicircle Song'
Remember last January? When a big old lunar eclipse was a mere matter of days rather than decades away? When any mention of football even thinking about breaching home's restraining order on it seemed ludicrous? With the top of the singles chart reading Ed Sheeran, Eminem and Ed Sheeran, and Big Shaq?
Luckily, one spark of nothing but joy has stuck: Brighton ensemble The Go! Team used their fifth album Semicircle to prove once and for all why they (and only they) warrant their exclamation mark, with the wholesome joy of 'Semicircle Song' spearheading the perky display of marching band appreciation.
–XVH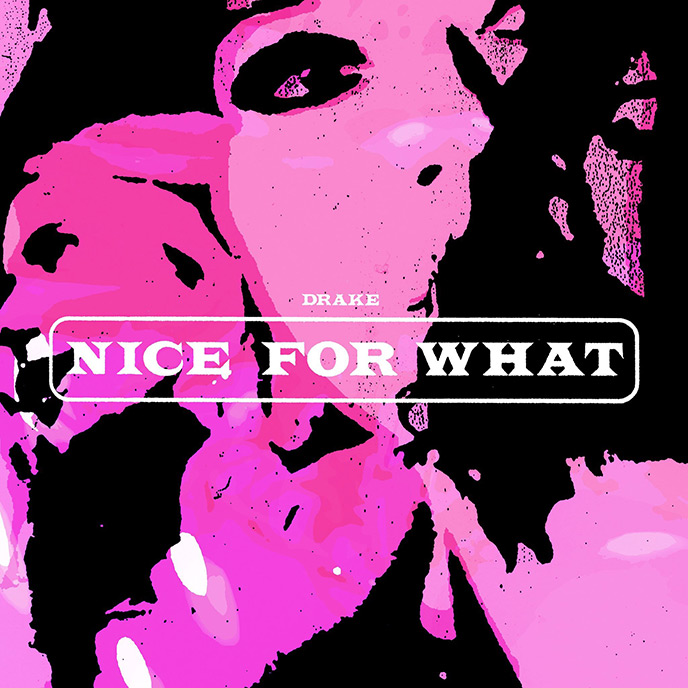 Bop fans, do you love me? Well, we do. Rap god Drake has had nothing short of yet another successful year and, although not all of us have welcomed his viral hits, it still wouldn't be a bop 40 without him.
'Nice For What' was probably the single that made the least waves in terms of aforementioned viralness, although this is probably what it makes it a bit better. With this Lauryn Hill-sampling anthem all about "[loving] the real one in your reflection", Drake truly has manipulated the millennial generation to his advantage. Though, if it means we're getting records of this calibre, who's really complaining?
–MH
22
The 1975
'Love It If We Made It'
What a year 2018 was for The 1975: the sprawling opus A Brief Inquiry Into Online Relationships touched so many bases so well that there seemed to be something to convert even the most apathetic listeners, achieving the clearest critical success of anything they've released so far, and even somewhat winning over scathing critics like Anthony Fantano and our very own Xavier.
For all of the best reasons, 'Love It If We Made It' may just be their boldest moment yet. Taking aim squarely at the volatile state of modern society – the refugee crisis, Donald Trump, Kanye West, race in America, etc. – it showcases how far Matty Healy's songwriting has developed, with the track so beautiful yet also completely tragic in its nature. With a few simple, potent words – "Modernity has failed us / And I'd love it if we made it" - Healy carves a little hope in the storm.
–MH
Clairo is one of those pesky artists who'll just make you feel pretty bad about everything you've (not) accomplished in your life so far. While I spent university getting drunk and disorderly, the 20-year-old Boston native was racking up 22 million views on her bedroom-shot clip for single 'Pretty Girl' - a notion enough to make anyone feel inferior. Luckily, it's very lovely.
Diary 001's '4EVER' is an everyperson song on the weirdness of growing ("Is it ever gonna change? / Am I gonna feel this way forever?") and the whole EP's lo-fi glory truly deserves recognition – and, judging by the quality on offer, there's no reason to think this isn't just the beginning.
–MH
19
Tom Misch feat. Poppy Ajudha
'Disco Yes'
It's likely funky London dreamboat Tom Misch who suffers most from this list being singles rather than albums – April's Geography was a sharp debut that intertwined jazz and pop in a way that could push fresh new sounds towards the mainstream.
Picking just one favourite from such a masterpiece is tricky, but I'm inclined to agree with none other than Barack Obama here: 'Disco Yes', with a warm feature turn from ascending London soul star Poppy Ajudha, is a joyous bop that pretty much single-handedly got me through my dissertation.
–JB
There aren't many names quite as grandiose as King Princess floating around these parts, so it's a bit of a relief that newly 20-year-old Brooklynite Mikaela Straus is living up to every part of her moniker.
Her Make My Bed EP proved a perfect debut for Mark Ronson's Zelig Records imprint back in June, with the proudly gay Straus closing 15 sublime minutes with this stunning tender number written during an all-too-brief and all-too-relatable spot of deep infatuation and reverence.
–XVH
21
Superorganism
'Everybody Wants
To Be Famous'
Sadly, rumours that Superorganism would be the Brexit era's Sugababes – snowballing around the globe adding everyone into their downright garish family and becoming the biggest band largely by default – were a little off the mark in 2018, but the self-titled record certainly had us hooked all the same.
See 'Everybody Wants To Be Famous', carried with deadpan aplomb by the teenage voice-of-a-generation/likely hologram Orono Noguchi, allowing her seven bandmates run resplendent amok with colour, character, flair, and function to make one of the most addictive concoctions of the year.
–XVH
If and when we do a bop appreciation hall of fame, it's hard to imagine any more obvious a candidate than that Robin Miriam Carlsson. A spoonful of Honey makes the case superbly: every time I hit play on 'Missing U', before even pausing to blink I get swept away in wistful illusions 40 minutes later through 'Beach2k20' and 'Ever Again'.
The stunning 'Honey' itself is the silkiest of the lot – although a fair bit has changed since its clandestine bow on HBO's Girls, every delicate synth, drum punch, and confessional exhale makes up for every second of the wait. Not a clue what she's on about – this is clearly everything I need and want.
–XVH
16
Friendly Fires
'Love Like Waves'
If you ever fancy one song to soundtrack an entire summer, Friendly Fires will have you sorted. This time, it was chaotic tropical heaven that instantly won us over when they made an overdue comeback.
2008's 'Jump In The Pool' was the track I loved when sprawled out across a trampoline in my teenage summer holidays, back when my iPod Nano limited my music library to a carefully selected few tracks. And, although times have changed, and access to music has become far more immediate, a decade later 'Love Like Waves' had exactly the same effect.
–MH
11
Christine And The Queens
'The Walker'
(SPOILER ALERT: This may not be the last time you see Christine And The Queens on this list.)
"Some songs are about production and the topline [vocal melody], but this one is so much about the words that the production had to be really bare," confessed queens Christine herself (aka Héloïse Letissier) to Pitchfork. That's how, despite being certainly the most introverted track on the stunning Chris, 'The Walker' still manages to keep up with the livelier likes of 'Girlfriend' and '5 Dollars'.
Best listened to whilst – believe it or not – on a vast, rambling walk for the soul, 'The Walker' (along with its French sibling 'La Marcheuse') is just one of those singles that will have you thoroughly questioning every crevice of your surroundings and life in general.
–MH
15
Silk City & Dua Lipa
'Electricity'
Before getting carried away and screaming something in all caps like DUA LIPA IS AMAZING – fuck, too late – I should probably mention Silk City, a.k.a. Mark Ronson and Diplo's long-awaited vintage house-based play project, which has given us some tremendous goodies in 2018: launch singles 'Only Can Get Better' and 'Feel About You' are two of the year's most underrated bops.
But here, it's Dua who brings the electricity. Her earthy vocals hit all the right notes – penned in part by Romy Madley Croft of The xx, no less – and she transforms Ronson and Diplo's pleasant piano-led electronica into obvious hit material.
See? DUA LIPA IS AMAZING.
–JB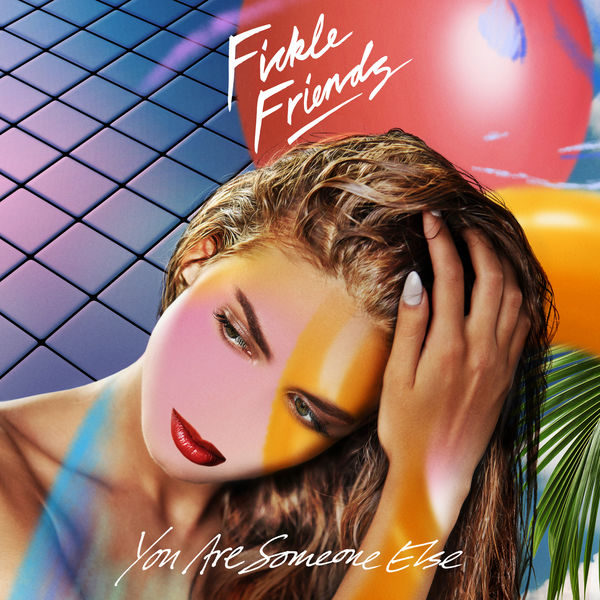 You Are Someone Else was one of the finest pop starts of 2018, seeing Fickle Friends jump onto the scene with a big fat '80s bang. With addictive new wave synthpop, the band has managed to cultivate a sound bound by nostalgia yet fresh and original, and 'Bite' is an angsty love song to get you up and dancing.
–MH
Samm Henshaw's oh so soulful bop comes with profound mourning of a Five Guys job. Piano pop tinged with gospel with trumpet lines sprinkled over for good measure, 'Broke' strides a range of genres with ease, showing Henshaw off as surely one of 2019's brightest talents.
–JB
12
Let's Eat Grandma
'Falling Into Me'
I'm All Ears saw Norwich duo Let's Eat Grandma make it easy to fall in love with expansive, unconventional pop. At just a few seconds shy of six minutes, childhood pals Rosa Walton and Jenny Hollingworth build the epic 'Falling Into Me' into its own singular story of anxiety and adolescence, making sure to include the single greatest crescendo of 2018 at 1:36.
–MH
10
Friendly Fires
'Heaven Let Me In'
As we said back on the day we were born: "If the soundtrack for life after death really does have as much verve as this, we're in for a pretty good time."
Compared to a lot of the talent on this list, Friendly Fires are practically pensioners – they formed in 2006, split in 2014, and got back to it in 2017 – but the wave of new music they've released lately has proved they've still well and truly got a bop knack.
Though the St. Albans gang is no strangers to a bit of groove and summer flair, 'Heaven Let Me In' plays off throwback house-like production from Disclosure and Alex Metric to land as dreamy, perky indie at its best, and it's surely a gateway to more good things – a third LP? – on the horizon.
–JB
9
Charli XCX & Troye Sivan
'1999'
Charli XCX is an artist who takes hit-and-miss to the extreme. 2017 evidenced it perfectly, as she bounced from the abysmal chaos of Lil Yachty-bearing 'After The Afterparty' to the shimmering visionary paradise of Number 1 Angel, and then fell straight back to hell trying to do it again with the Frankenstein's monster that was Pop 2. But back to the matter at hand.
Fortunately, we're delighted to report that her latest redemption is better than ever: alongside Aussie rising star Troye Sivan, '1999' is thumping good pop at its best. Sleek, sharp, and simple, it's one to repeat over and over and over again – and radio happily obliged, much to the chagrin of certain members of the bop squad. Just make sure to overlook their nostalgia for a time where a four-year-old Sivan was "playing air guitar on the roof" and Charli cruised the endz of Bishop's Stortford with Eminem on her (parents') Merc stereo and everything will be perfect.
–JB
Since the stonking 2013 single 'Bipp', Glasgow-born experimentalist SOPHIE has carved herself a dazzling reputation for a sharp pop nous shrouded amidst, well, eccentric sound design and the occasional power tool imitation. Unsurprisingly, that can be a bit of an acquired taste, especially when (e.g. 'L.O.V.E.') things sometimes end up sounding not too unlike tinnitus on a potent brew of steroids and opiates, but she's rightfully won (captured?) evangelical hordes.
Whilst running electric riot on the aural ingenuity front shaped the majority of her full-length entrance Oil Of Every Pearl's Un-Insides, 'Immaterial' rises from the intricate, dark mechanical abyss with stupendous carefree glee. Four minutes of bubblegum beats and hypnotic chants are all it takes to preach the message of liberation that's flourished as she's found her true identity, and good luck staving off its inspiriting saccharine charms once it's lured you in.
–XVH
8
Janelle Monáe
'Make Me Feel'
Put out during one of those rare moments she's not too busy starring in the year's biggest blockbusters, Janelle Monáe's third album firmly cemented her as one of the real auteurs of 2018's entertainment scene.
Dirty Computer is filled to the brim with sexy, soulful songs just like its crowning glory, 'Make Me Feel'. This Prince-inspired funk tune injects new life into a tried-and-tested '80s sound, and Monáe's sharp vocals hit peaks we can only dream of.
–JB
7
The 1975
'It's Not Living
(If It's Not With You)'
As the oft-vaunted November album A Brief Inquiry Into Online Relationships proved to be a surprise hit with the sceptical bop crew, The 1975's crowning glory surely came in the (conditional) form of latest single 'It's Not Living (If It's Not With You)'.
I covered its genius way back at bop's genesis, but essentially it's a simple but superb take on The 1975's unique pop/indie/rock je ne sais quoi. Very good.
(Selling petrol.)
–JB
6
Ariana Grande
'Thank U, Next'
It was in the most harrowing of circumstances that Ariana Grande outgrew the realm of mere pop superstardom, but she hasn't half spent 2018 looking every bit the down-to-earth, effervescent, and resilient character that any human would treasure on speed dial.
And what a comeback it was: the super summer fling that was Sweetener had barely even landed by the time 'Thank U, Next' wrapped everything up neatly, from powerful messages of self-growth and forgiveness to its star-studded Mean Girls-esque clip.
–XVH
4
Calvin Harris & Dua Lipa
'One Kiss'
When was the last time you turned on the radio and didn't hear either Calvin Harris or Dua Lipa? Probably so long ago that Atomic Kitten was still very much a thing, but their recent pop dominance is all the more remarkable when you consider that he only flogged three songs in 2018 and she spent it touring her debut album, cracking the USA, and duetting with the Bocellis of this world.
It's 'One Kiss' that you have to thank, really. An enticing concept from the second Harris let it slip on Instagram before he morphed that channel into just adorable animals and lettuce crops, it pairs his most suave metamorphosis yet ('90s house) with the kind of sultry allure that Lipa simply excels in. She may argue that 'One Kiss' is all it takes, but if 2018 is to be believed, it's one bop you need for world domination.
–XVH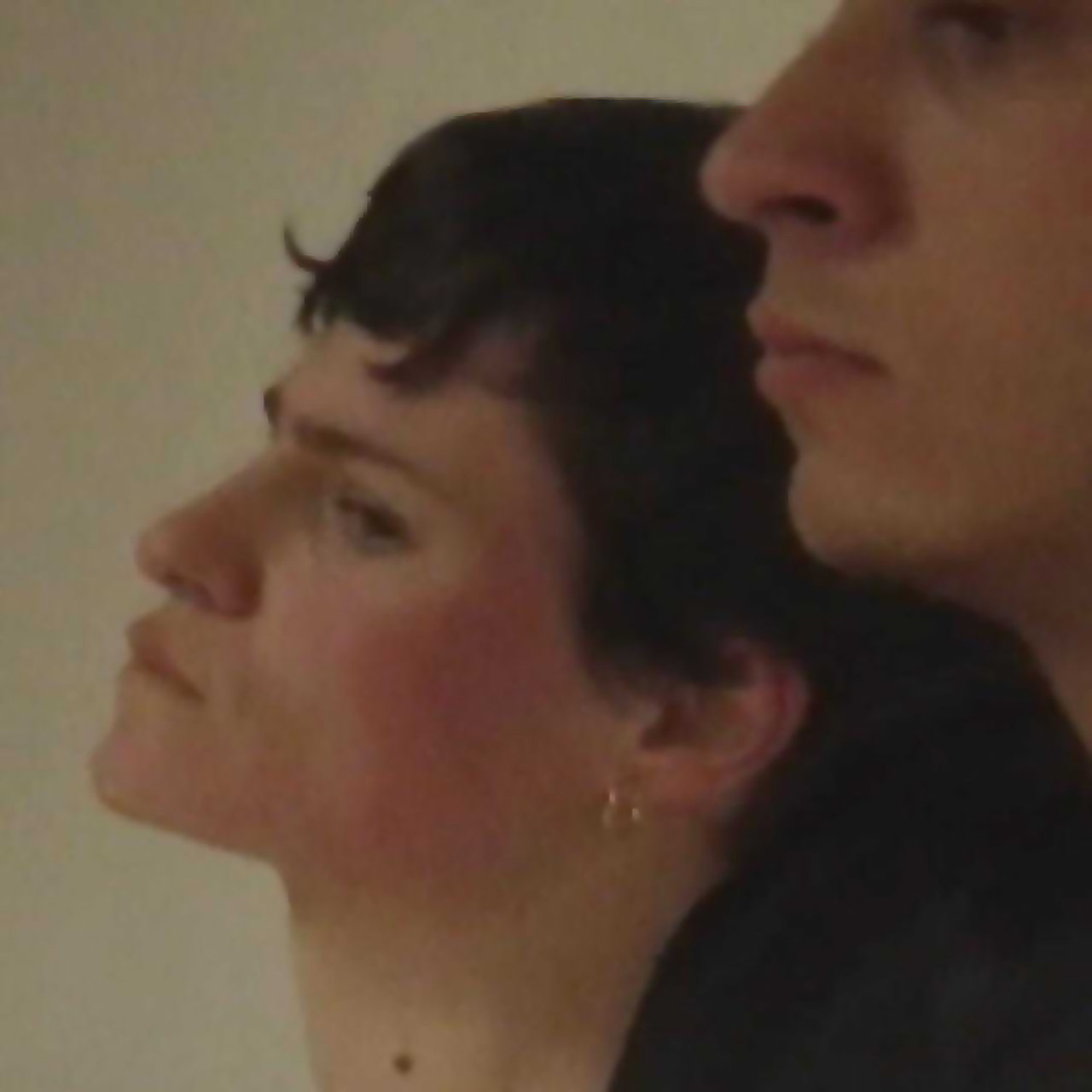 3
Christine And The Queens
'Doesn't Matter'
Rewind to July 2018. I'm just about to graduate and the first pangs of a "What am I going to do now?" existential dread are hitting me with full force. But everything is fine. Chris tells me it 'Doesn't Matter', and I believe her.
There's no other single person who has managed to forge quite as unique and complex an identity in the music industry of late as Christine And The Queens has, and 'Doesn't Matter' – the sweat-filled track she's most proud of – might just the best thing to come out of what looks very much like one of the best 2018s going. Its reverberating knocks will wake your brain up to the folly of day-to-day anxieties, imploring you to "run if you stole a shard of sunlight" and seize happiness as yours.
–MH
Back in the endless summer of '18, Sigrid was busy cranking the heat up, individually releasing five sharp, versatile bops that were eventually amalgamated into her second EP, Raw. Sure, someone at Island decided to pencil the actual album in for a time – March 2019! – when she'll have already been touring half of it for two fabulous years, but at least we got to enjoy something.
Release date gripes aside – Xavier heard it 10 months early and wouldn't go a day without telling us all about it – the fifth and final banger 'Schedules' is three sensational minutes of rollicking, infectious fun, and the musical embodiment of the long heatwave that just wouldn't end. There's no thinking required here: 'Schedules' sounds like a sure-fire hit, and its creator is the breakout and standout pop artist of 2018. And 2017. And 2019, we bet.
–JB
It's one year to the day since a 22-year-old Johannesburg-born Perth-raised YouTube chap and occasional actor by the name of Troye Sivan first blew our collective socks off with an utterly breathtaking display of pop music. With the purest expression of infatuated, caution-to-the-wind exhilaration, 'My My My!' captures him reaching pop's upper echelons by whispering sweet obsessions on a simmering wave of intense instrumentation. His breathless, soft-spoken tone plays crisp routines around inviting beats. After playing with your heart for long enough, the chorus of Troyes erupts, inviting – nay, demanding – an uninhibited leap to pay homage to his windswept warehouse waltz, whatever the weather. Basically, it's just a bit of a bop.
He's not the first to do such a tremendous thing – the ecstatic side-effects you're likely to experience are often noticed in patients overcome by E•MO•TION, for example – and he certainly won't be the last, providing any of my birthday wishes since 2002 gets granted. (You know, the one where the UK had a spring fling with Pop Idol's fleeting icons Will Young, Gareth Gates, and Darius Danesh!) It's not even like he'd established a formidable bop reputation: beside one of those add-a-feature-to-reflog-a-song things with Alessia Cara on 'Wild', the campaign for his full-length bow Blue Neighbourhood never really crossed our path. In fact, the first emotion I link to Sivan is pure frustration, as maiden EP proper TRXYE seemed to beckon an era where bastardising words by using X as a vowel became some sort of trendy normalcy.
All was forgiven just 11 days into 2018. Not thanks some thrilling fusion of niche genres, a epiphanic masterclass in sound engineering, or a meticulously poetic encapsulation of the human condition. (Well, perhaps a bit of the latter.) Instead, Sivan claims our inaugural top of the bops crown by mastering the fundamentals of a proper pop moment, right from the languid staccato entrance: a crystal clear signpost that you can take four minutes from your day to revel in the kind of sheer euphoria that only a truly special pop song could ever reflect and project.
'My My My!' premiered as the first taste of Bloom – Sivan's sophomore record, released at the tail of August by Capitol and EMI Australia – and exhibits a somewhat more accessible side to the stark intimacy that runs through the veins of the record as a whole. Ethereal opener 'Seventeen', for example, is a striking reflection on the adolescent, um, experiences that stemmed from his Grindr activity, whilst more sorrowful, pensive attitudes that followed a breakup catalysed by his rising pop stardom can be found in 'The Good Side' and 'Plum'. Reigning Queen of All Things Ariana Grande even pops by for the smooth sofa-side jam of 'Dance To This', and it's around these more delicate, lovestruck moments that 'My My My!' finds its context.
Even now, 12 months down the line in our devoted relationship, everything about 'My My My!' seems so pure and simple. "Another" (in the second line) is the only word in the entire thing with more than three syllables! One in every five is "My"! Each melds in tandem with its surroundings for the gorgeous rush through the veins of an ageless tale that gives 'My My My!' its spark, and it's that invigorating display that sees Troye Troye Troye! earn his spot on our (as yet metaphorical) throne.
–XVH
The Playlist
At bop appreciation we are obliged to spoil you, so – as if everything above just wasn't enough – have a Spotify playlist of all the bops above and another 60-or-so fantastic records that may well have ended up on the list any other day. We'd get on Apple Music too, but iTunes is scary.
Plus, if new names are your thing – which, of course, they should be – then this week's bop 40 is celebrating all things jaNEWary, so it's the perfect time to get warmed up for totb 2019!